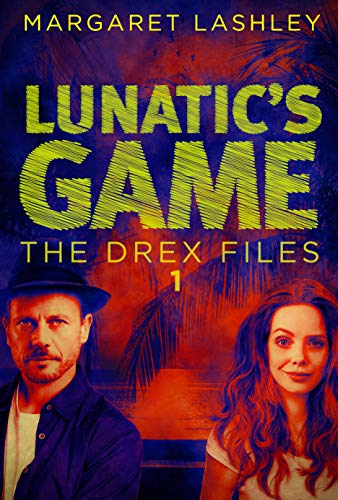 The Truth is Out There. I Mean Really, Really Out There.
Does the universe hold us responsible for what we order from late-night TV after downing half a bottle of vodka?
Apparently so.
Stuck in a dead-end job in a dead-end town, Bobbie Drex is even stuck in a dead man's shoes—until a fateful gunshot sends her life bulleting from mundane to insane in no time flat.
Apparitions. Weird phone calls. Red eyes following her.
If that weren't crazy enough, a weird, wisecracking stranger washes up on her doorstep. Hell bent on a bizarre mission, he sends Bobbie's life plummeting even further off the rails.
She'd yearned for a new career. But chasing monsters? Really?
When the tables are turned and a creature sets its sights on Bobbie, she's forced to figure out who the real lunatic is – the stranger or herself.
The Lunatic's Game has begun….
The weirdness of The X-Files, the humor of The Dresden Files, and the insanity of My Name is Earl collide to form The Drex Files—a deliciously snarky, semi-paranormal, totally abnormal mystery series.
Order Now!