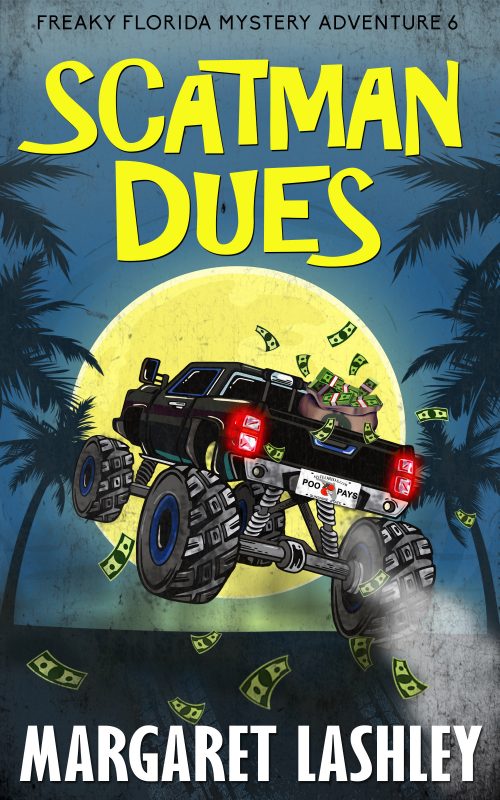 Portal-Letting for Fun & Profit
When Bobbie and Grayson head back to Plant City to help out some old friends, they run into a "hole" new set of problems.
While investigating a rash of missing persons, it's not long before they get under each other's skin. What's making them all hot and bothered? Each other. In more ways than one.
Bobbie's down-to-earth explanations for the missing men irritate Grayson, while his otherworldly theories have her itching for a sane solution.
But when new, conflicting evidence emerges in the case, they soon realize they've only scratched the surface of the mystery at hand.
Worm butts. BIMBO Mobiles. Mystery meatballs.
It's enough to make someone break out in hives!
Complicating matters, Grayson finally gets word on his Mothman scat samples—escalating their problems excrementally.
This time, it looks like these two have truly stepped in it—big time.
Scatman Dues is book six in the Freaky Florida Mystery Adventures Series.
Order Now!