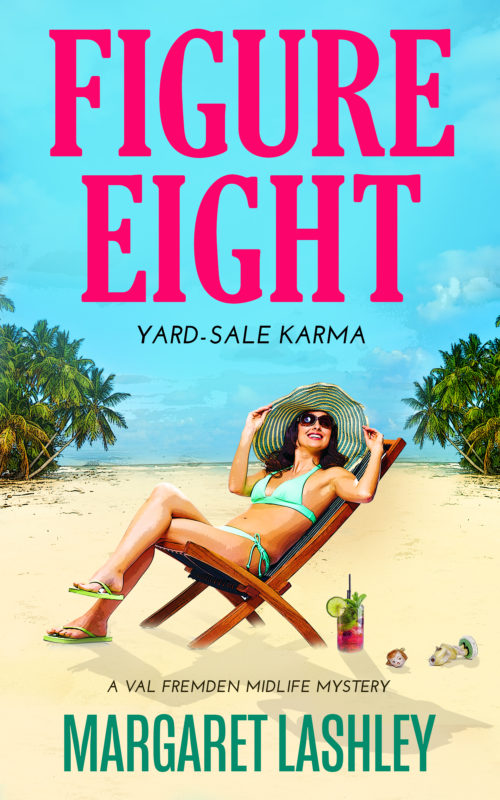 Old habits die hard. But old lounge chairs die harder.
Val can't solve all the world's problems, so she's settled on two: smashing every tacky figurine on the planet…and ridding the universe of her boyfriend's hideous Barcalounger.
During a neighborhood yard sale, the fate of Tom's beloved chair comes down to a wager. But what Val puts up as an ante proves hard to live without, and soon has her wrestling with the demons she keeps locked inside her closet – both literally and figuratively.
With an old nemesis breathing down her neck and an old friend missing in action, Val soon finds herself jonesing for more than mere justice.
Who'll win the bet? Who'll lose? And who in the world is Sir Albert Snoggles, III?
Come along for the ride as Val's "Hammer of Justice" lays waste to atrocities of both the ceramic and non-ceramic kind, and the gang learns that when you mess around with Karma, just who ends up dealing the final blow is anybody's guess.
If you love funny, hard-to-solve mysteries that put gaffs over gore and laughs over legalese, the Val Fremden Mystery Series is for you! Part Bridget Jones, part My Name is Earl, each book in the series is packed with crazy characters, zingy dialogue, hilarious similes and rip-roaring situational humor, making them a laugh a minute! Get ready for another wild ride in Figure Eight! It's the eighth book in Margaret Lashley's hilarious Val Fremden Mystery Series.
Order Now!