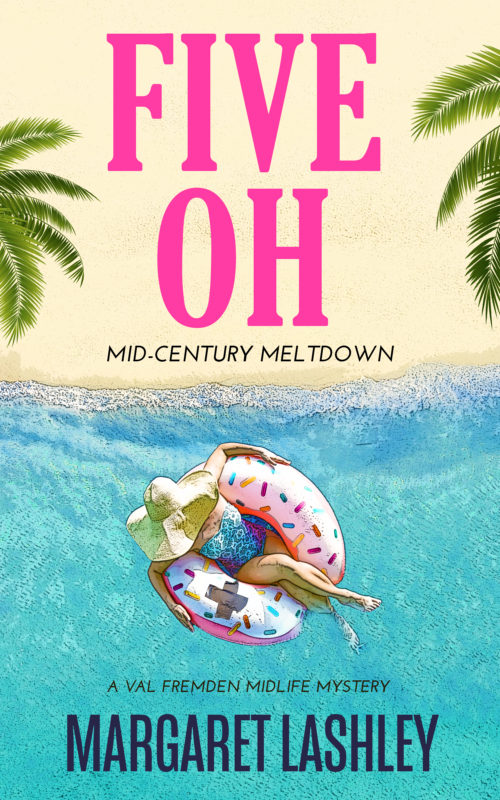 Killing Two Birds with One Rock
Val's always been unlucky at love – and a whole bunch of other things. But she's never actually felt cursed. Until now.
When fiancé Tom plans a romantic getaway and can't go, one of Val's pals goes instead. On the first day, her friend entangles Val in a prank that ticks off the wrong tourist. On the second day, she gets Val charged with murder.
To clear her name, Val must go fishing for the real culprit. But what kind of bait do you use when you don't want to get caught yourself?
With both marriage and jail pressing down on her like potential life sentences, Val's going to have to do some pretty fancy angling to get herself off the hook this time….
If you like deeply flawed characters and laugh-out-loud situations, you'll love Five Oh: Mid-Century Meltdown. It's the fifth book in Margaret Lashley's hilarious Val Fremden Midlife Mystery Series. Get your copy now and join in on the fun!
Order Now!