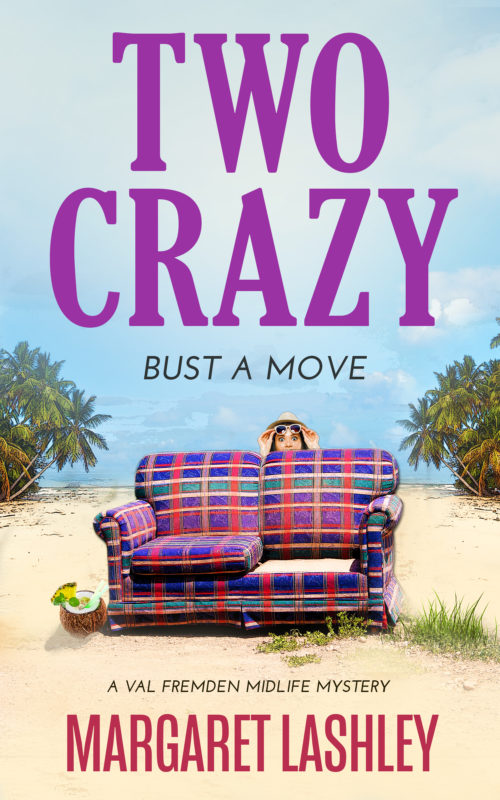 What Do You Do when Life Gives You the Finger?
When you're pushing 50 with an industrial bulldozer, birthdays can be a real pain. What was intended as a gag gift from Val's boyfriend ends up making her gag all right – and lands her in a whole heap of trouble with the law.
With one hot cop on her tail and a mean one on her trail, Val turns to old friends and new ones to help prove she's not into human dismemberment.
Who's the good cop? Who's the bad? And who's the dwarf in the Halloween mask?
Will a pair of falsies help Val stumble onto the truth? If not, she's got to rely on her wacky, beach-bum friends if she's going to escape the fickle finger of fate.
If you like deeply flawed characters and laugh-out-loud situations, you'll love Two Crazy: Bust a Move. It's the second book in Margaret Lashley's hysterical Val Fremden Midlife Mystery Series.
Why wait? Get your copy and start laughing today!
Order Now!