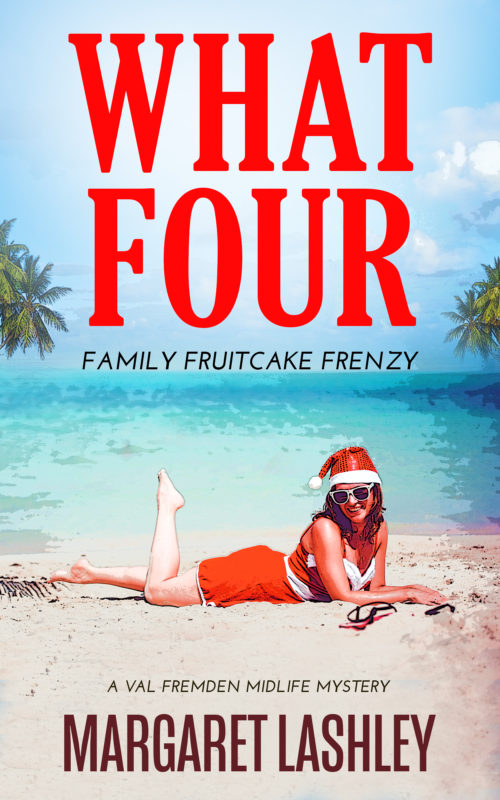 Most Definitely Contains Nuts.
All Val wants is a quiet holiday away from her oddball family. But that just ain't gonna happen.
After a close brush with a crazy cousin in St. Pete, Val and her boyfriend Tom travel to Hicksville to find the annual "Family Fruitcake" competition already well underway. And there's more than a few fruits and nuts in the running....
But the biggest contest is between Val and her mom. 
As their battle of wills heats up, unexpected ingredients get thrown into both women's batter. It may be time to call in a game warden….
Who'll win? Who'll get their just desserts? And will Val's half-baked family finally prove too much for Tom to handle, or will he rise to the occasion?
What Four: Family Fruitcake Frenzy is a satirical look at something we've all come to love and dread -- spending time with our nutcase relatives during the holidays. It's told through the eyes of Val, a middle-aged woman who can't escape her redneck roots, no matter how far out on a limb she climbs.
If you like deeply flawed characters and laugh-out-loud situations, you'll love What Four. It's the fourth book in Margaret Lashley's hilarious Val Fremdens Mystery Series. Give yourself the gift of laughter. Buy a copy and head down the road to Crazyville today!
Order Now!