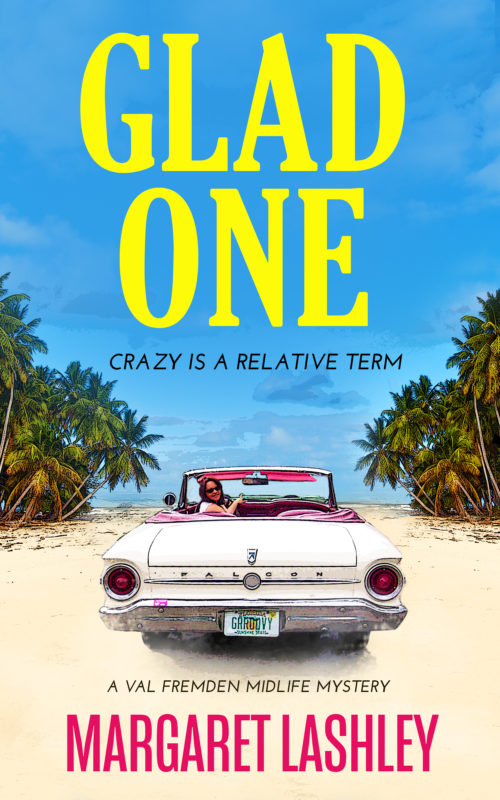 Rednecks, Romance, and a Last Shot at Redemption. Solve this twisty mystery before you die laughing!
Being broke, jobless and divorced at age forty-five is bad enough. But when Val Fremden's only friend ends up dead, it's hard not to think the world's out to get her.
Maybe it is….
The sugar-white sands of St. Pete Beach attract weirdos like mosquitoes to a bug zapper. So when the heir to Val's friend's estate can't be found, the local loonies quickly swarm in, buzzing around for a piece of the leftover pie.
Determined to find her friend's true heir, Val reluctantly turns to three crackpots for help – a drunk, a redneck, and a snarky beach bum. Working at odds with each other, their bumbling investigation attracts the attention of a hot cop. He quickly gets into the fray and under Val's skin. Whether it's in a good way or bad only time will tell.
Love your mysteries with a side of snide? Get set for a heaping helping of Southern-fried screwball action in this hilarious accidental thriller! Grab your copy now!
If you love funny, hard-to-solve mysteries that put gaffs over gore and laughs over legalese, the Val Fremden Mystery Series is for you! Part Bridget Jones, part My Name is Earl, each book in the series is packed with crazy characters, zingy dialogue, hilarious similes and rip-roaring situational humor, making them a laugh a minute!
Often compared by readers to Janet Evanovich's Stephanie Plum, Margaret Lashley's character, Val Fremden, is a bit older, a tad more jaded, and a ton more experienced in big-time failure. Life's been tough for Val. Still, she always manages to find her way with sardonic humor and an intrepid spirit. A gin and tonic now and then helps, too.
Life's a beach and then you die. If you're ready for a good laugh and a great mystery, check out Glad One and its crazy cast of characters today!
Order Now!