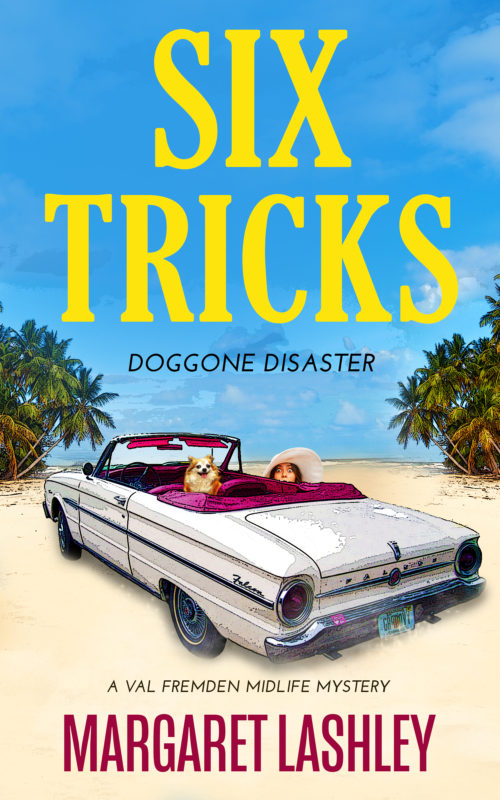 I got a dog for my boyfriend. It was a good trade.
When Val's forced to take up dog-sitting as a second career, she runs into one tiny snag.
She's afraid of dogs.
In fact, the only thing she's more afraid of is Tom moving in and wrecking her Sweatpants Saturdays. With neighbor Laverne facing the same impending doom, the two women decide sabotage is the perfect solution to change the plans of their cohabitation-minded boyfriends.
But their schemes get sidetracked when a swarthy guy with a shady past moves in next door and neighborhood dogs start disappearing. With Tom away and a convicted felon grilling mystery meat next door, Val's forced to rely on Winky and Goober to help her sniff out clues about the suspected canine chef.
I mean, really, what could possibly go wrong?
If you like deeply flawed characters and laugh-out-loud situations, you'll love Six Tricks. It's the sixth book in Margaret Lashley's hilarious Val Fremden Mystery Series. Pick up a copy and get laughing today!
Order Now!