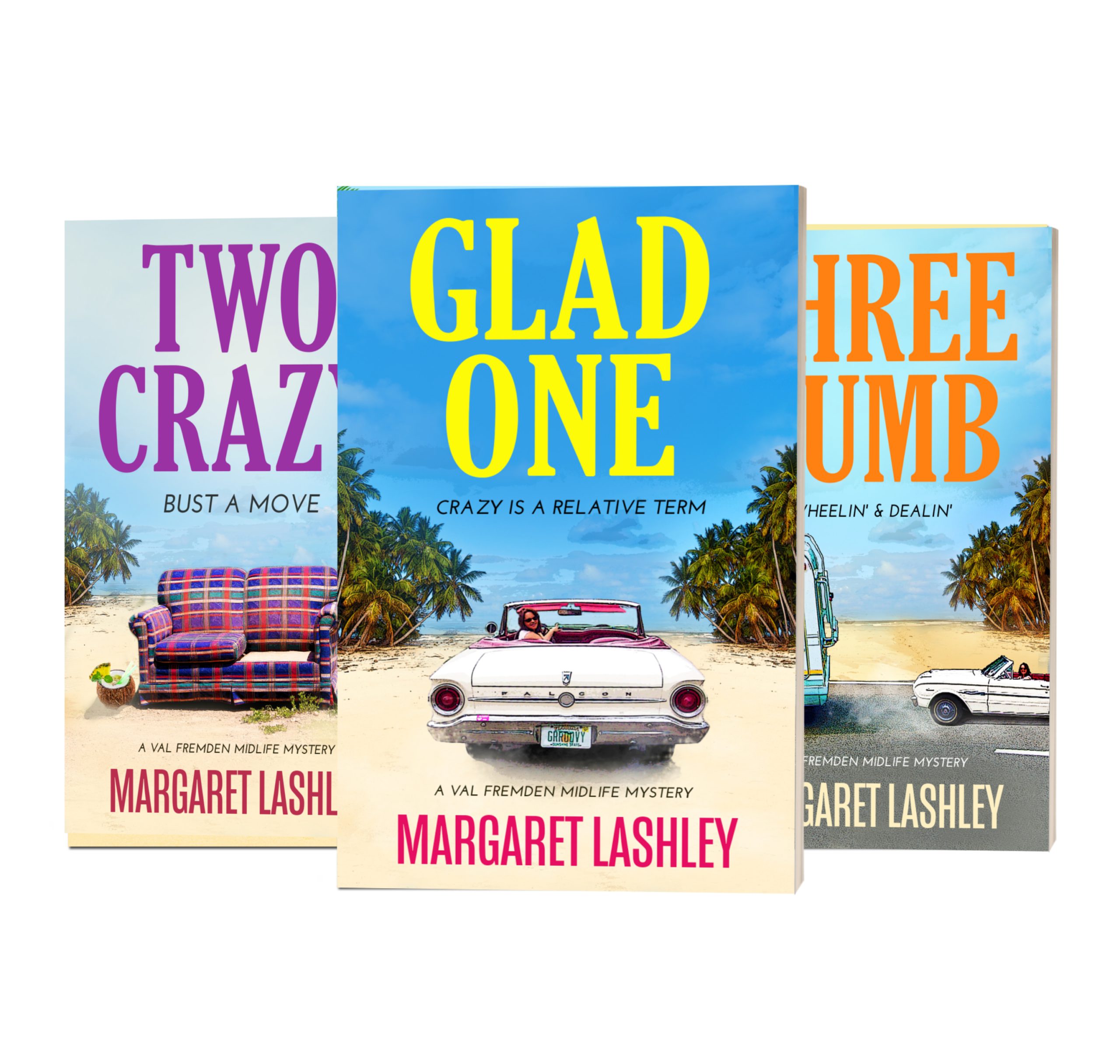 Best Seller in Eight Mystery & Humor Categories! Discover the top-rated Val Fremden Mystery Series. The Box Set gives you a boatload of laughs for a bargain price!
Over 700 5-Star Reviews and counting! If you love oddball heroines and funny, hard-to-solve mysteries, the Val Fremden Midlife Mystery Series is for you. Each book in the series is packed with crazy characters, zingy dialogue, hilarious similes and rip-roaring situational humor, making them a laugh a minute! Life is full of ups and downs. The bumps don't seem so big when you're laughing your butt off along the way. Val and her unexpected pals are the kind of friends who can help you do just that.
The boxed set includes Glad One and Two Crazy and Three Dumb. A bonus link in Glad One also enables readers to join my newsletter and receive as a welcome gift a Free Copy of the "leave 'em gasping" prequel, Absolute Zero!
Grab your starter set and start laughing today!
Order Now!