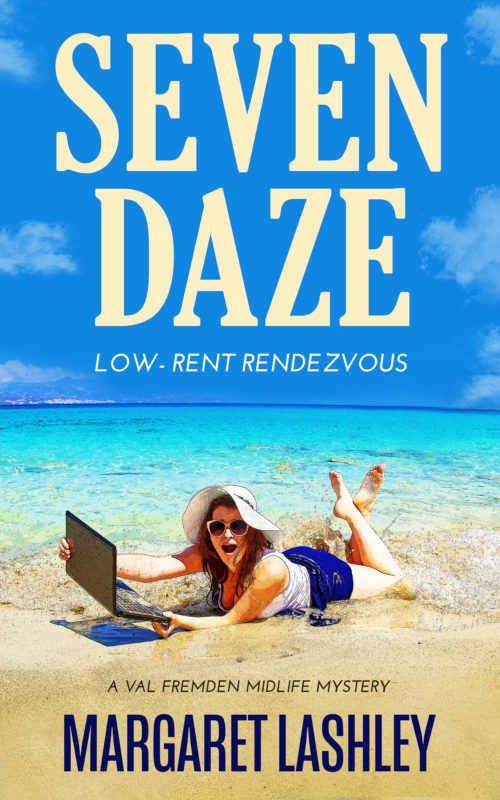 You can't fix stupid with duct tape. But you can muffle the sound.
When Val tries to revive her old writing career, story ideas prove as elusive as a moment alone without her boyfriend Tom breathing down her neck.
Tom's moved in, and Val's itching to move out – at least temporarily.
A last-minute getaway to the country seems like the perfect solution for dissolving her writer's block. But a fateful fish fry ends up inspiring a whole different kind of dead end.
With an angry horde of RVers pointing the finger at Val, she's got to out-smart Bigfoot, out-do a seedy crafter, out-wit a psycho killer, and just plain "out" whoever in blue blazes keeps scaring the daylights out of her with those hideous shrunken heads!
Whether Val gets out of this alive or not, one thing's for sure. She'll never trust the internet again….
If you like wacky, deeply flawed characters and laugh-out-loud situations, you'll love Seven Daze: Low-Rent Rendezvous. It's the seventh book in Margaret Lashley's hilarious Val Fremden Midlife Mystery Series. Pick up a copy and get laughing today!
Order Now!